Adsorbent/cheQz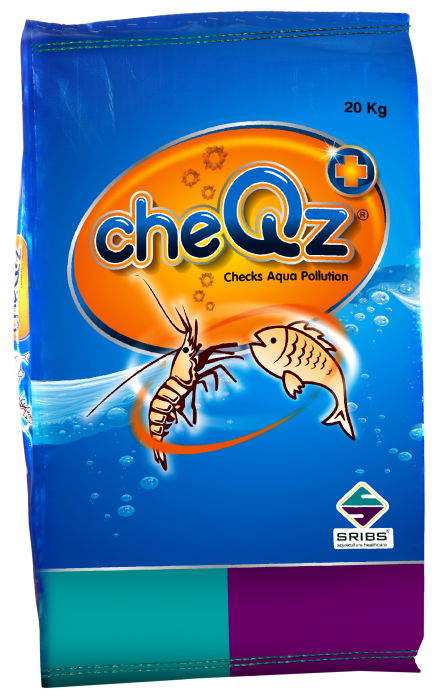 About Adsorbent
Composition: 
Complex Mixture of Hydrated Calcium, Magnesium, Iron, Potassium, Aluminium Silicates with high Cation Exchange Capacity (CEC) fortified with speciality Probiotic-boosters.
Benefits:
Upgraded natural adsorbent with highest CEC
Fortified with speciality Probiotic-boosters
Strongest and fastest adsorbent of toxic pollutants like Ammonia, Hydrogen Sulfide etc.
Improving DO, balance pH
Improves water quality from dirty to clear
Adsorbs toxins from digestive tract
Improves digestive system
Less dosage, high adsorption and activity
lasts long Cost effective
During culture period:
Shrimp ponds: 40 Kgs/ Ha.
Fish/Other species ponds: 2 Kg/1,000m .
Packing: 
20 Kg Bag.
Store: 
Store in airy, cool and dry place