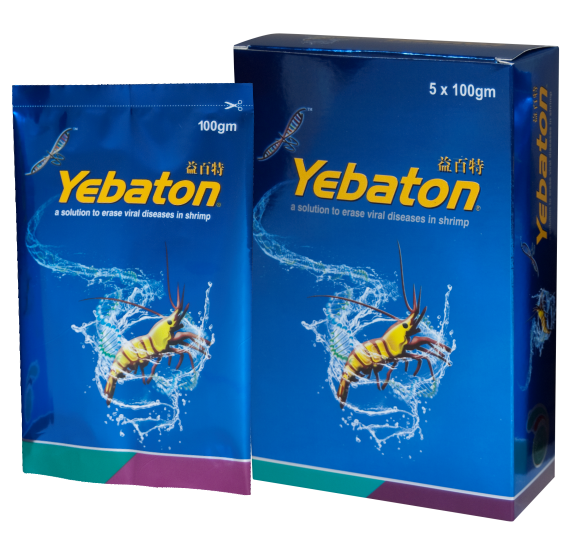 Viral Disease Control /Yebaton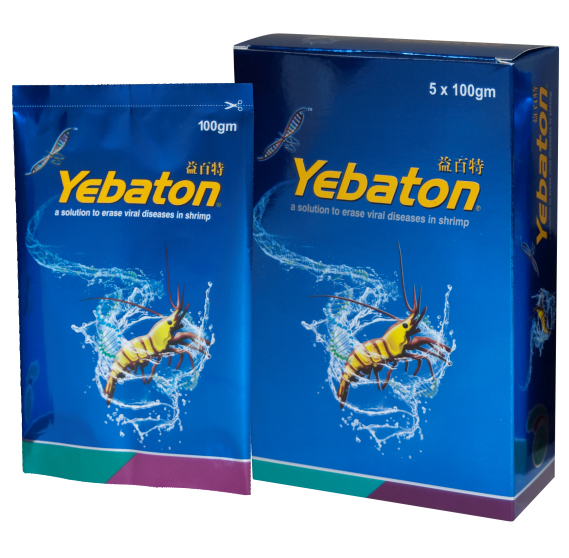 Composition: 
Chitosan Oligosaccharide modified with 20% Poly-Antisense Oligonucleotide Peptide framework compound.
Properties: 
Water soluble light brown nano-freeze-dried compound to be used as feed supplement.
Uses (indication): 
Yebaton,a bio-activity nucleotide based feed supplement product for immune-regulation and antivirus, is primarily applied along with feed, to prevent and control of wssv & tsv infection in shrimp.
Dosage and administration: 
3 Gm per kg feed for effective prevention of wssv (in penaeus monodon) and tsv(in penaeus vannamei), use yebaton at all stages from shrimp production to grow out (the brood stock, larvae, post larvee, and grow out stages) as per the recommended dosage for specific dosage and usage procedures please consult our technical staff/ your aqaculture expert or refer to our user's manual.
Shelf life: 
2 years from the date of manufacture.
Storage: 
Keep in dry, cool place and avoid direct sunlight.
Attention: 
Yebaton has no know toxicity; so long-term administration in shrimp aquaculture is safe.
Yebaton Mode of Action:
Yebaton is a new and advanced type of anti-virus agent, which apply Antisense and synthetic technology. Yebaton is made of synthetic antisense oligonucleotides gene fragment, similar with DNA and RNA fragment, and made into lipid micro capsule. These fragments can block or destroy the target gene expression of viral pathogen
Specially designed for Aquaculture use only
Aquaculture feed supplement
Not for medicinal or human usage
Packing: 
5x100 Gms Pouch in Box.