Disinfectants/suPerio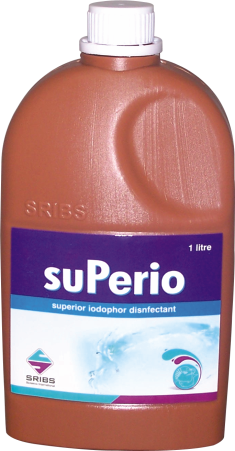 About Disinfectants
Composition: 
Contains concentrated iodophor, quaternary ammonium compounds and stabilizers. 
Benefits:
Minimum dosage and very effective. 
Controls harmful pathogens in pond water.
Preventive as good as treatment for diseases caused by vibrio species.
Dosage:
Shrimp : 1-2.5 L / Ha.
Fish/Other species : 750 ml to 2 L / Ha.
Packing:
500 ml Bottle.