Feed Supplements/BioNA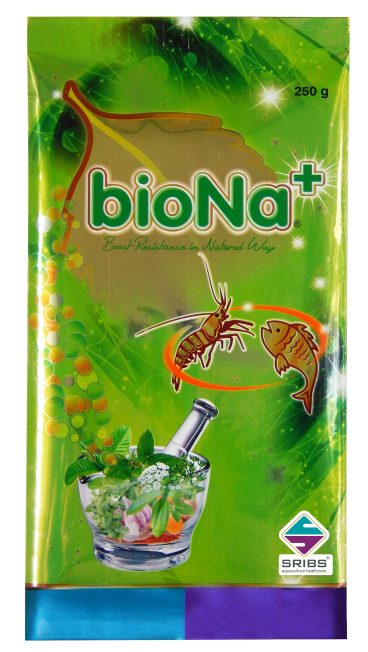 About Feed Supplements
Composition: 
Specialty formulation with Allium sativum base scientifically blended with selected natural Indian herbal extract concentrates with anti-bacterial, antifungal and anti-viral properties
Advantages:
Acts as an effective immunostimulant
Enhance disease resistance in natural way
Stimulates hepato pancreas very effectively
Controls swollen gut, broken gut, empty gut and improves feed intake
Lowers FCR levels
Controls white gut
Improves the pigmentation of the shrimp
Effectively controls wide range of pathogens
No presence of synthetic antibiotics
No side effects to cultured species and environment
Easy to use and cost effective


Dosage:
Shrimp: 5-10 Gm per Kg feed fish and other aquaculture.
Species: 5 Gm per Kg feed.
Recommended dosage may be throughly mixed with adequate quantity of binder gel and then applied on to the feed then allow the mixed feed to dry for 15 minutes in shade then it may be broadcasted in to the pond quantity of the dosage may be increased or decreased based on the severity of infection or consult our technical field staff or your aquaculture specialist for specific instructions.
Packing: 
Store in airy, cool and dry place.
Storage: 
500 Gms Pouch.